Who we are
Thynk is driven by passion. Passion towards technology, passion towards innovation, passion towards building products that make sense. At Thynk we truly love writing software. We take great pride in what we build and every product is a journey in which the team empower themselves to deliver without limits.
About Thynk Software
Thynk Software is a hybrid between a product development and a software consultancy. Our primary objective has always been delivering maximum value to our international clients in the shortest possible timeframe.
Driven by a passion to build software solutions that help users' everyday lives.
Experts in building large scale UX and awesome IP.
We transform ideas into profitable software solutions.
At Thynk we love to code and use this passion to fuel our daily work.
We partner with start-up and enterprises to bring ideas to market.
We invested heavily in building a world class platform for accelerating development while maintaining quality and supportability. We apply a tried and tested modular out of the box functionality to our software solutions. In short, just works.

Combined with Thynk's collaborative, iterative and quality assured methodology we bring cutting edge software solutions to market.

Our solutions stand on the shoulders of the latest cloud based technologies such as Windows Azure to deliver secure, infinitely scalable, distributable products.
Our Founder
Our visionary force with a passion for software, innovation and building products that improve users' every day lives.

Marlon brings vast international experience from both Consultancy and Product Development across multiple sectors. A techie at heart, and previously a member of the original Microsoft WPF team, a Microsoft MVP and active member in the online technology community; he is now mentoring our talented team of developers at Thynk Software, applying the latest Cloud, UX, Analytics & AI technologies to bring digital transformation, wow factor and value to our customers.

Returning to the Maltese islands after a career in London's financial sector, Marlon's passion for Fintech, disruptive technology and UX is reflected in the portfolio of solutions that Thynk now offers to our international client base.

If you're night owl, you might even catch our resident techie in a suit coding well into the small hours.
Marlon Grech
Founder of Thynk Software
Our Business Model and Vision
Thynk Software's business model is innovative in many ways. We believe that the new knowledge-based economy works differently. The success of ideas cannot depend on their ideators possessing the whole know-how of turning an idea into a product. If this were the case, progress will be limited as very few people at any one time have a complete idea of what new software technologies are able to support.

Technology is ever-changing and only those at its cutting edge will understand its potential. We therefore think that while help with finance remains important, a more important need is help with using the most advanced technologies currently available. This is where Thynk Software's role is. As an international team of award winning developers and recognised innovators in the field of emerging technologies, we are dedicated to solving business problems by combining advanced software engineering techniques integrated with engaging user experiences and design. Our mixture of talent and experience enables us to deliver cutting edge software in very short timeframes.

At Thynk we believe in a lean delivery mechanism. We make it a point to eliminate waste and execute in an agile fashion. We leverage technology as much as possible to deliver true state of the art solutions to our clients.

Through our contacts with influential business evangelists around the world, we built a pipeline of opportunities from which we can cheery pick to best fitting projects. We then go through this pipeline, evaluating how to use available technologies to turn these into concrete solutions that "wow" our clients. We do this as partners in the endeavour rather than as contractors.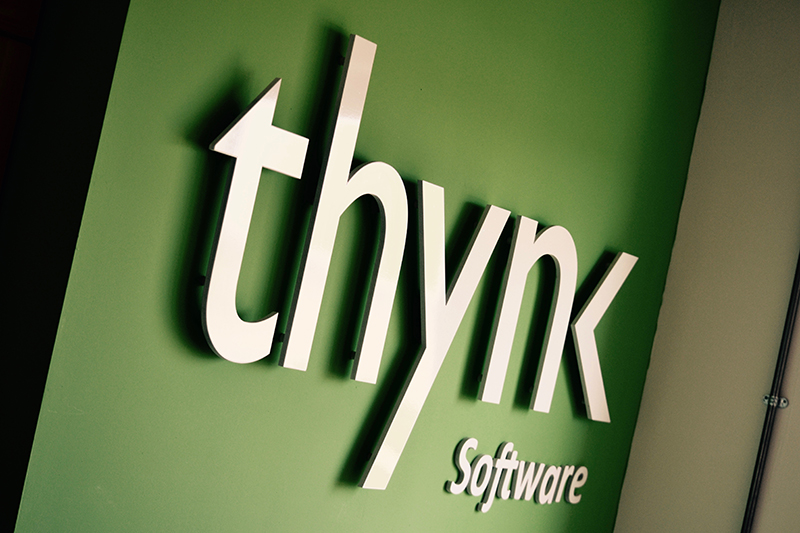 While we strongly believe in execution processes, we recognise that the key to success is really, People. We constantly invest in the Thynk team, running training and bootcamps which help us grow our people. We also organise community events which help us identify new talent but also stimulate interest in young local candidates. We love software and we want to show the community how cool software can be.

"From idea to innovation" is what we do
The Thynk Software team is driven by a passion to build products that help users' everyday lives and solve problems. Our main focus is evolving our clients' ideas and materialize these ideas into software products that make a difference. We help clients think their idea, develop it and take it to market. We support their product through iterative refinements and ensure that together, we deliver a product to be proud of.