CUSTOM
Iterative, collaborative, incremental and quality assured
Driven by a passion to build software solutions that solve problems and help users' everyday lives.
Thynk provides the tools to help every team unleash their full potential.
Our Process Cycle
Ideation
An intensive collaborative project start up phase to structure ideas into use case scenarios and wireframes. It is iterative and creative and aligns project expectations between parties.
Design
Great user experiences are part of our DNA. We adopt a minimalistic look and feel which makes our software look great but also super simple to use. To do this we hire the best designers and ensure they operate in complete freedom from development. We also have technical designer acting as the bridge between the development and the design world. A designer at heart but a developer at implementation. All designs whether wireframes, composites or the actual software implementations are overseen by the watchful eyes of our Creative director. 
Development
Development is our passion, pride and joy. We don't just make things work, we build them to scale and evolve over time. Our developers invest a large amount of time experimenting with the latest technologies to identify how they can be used to bring more value to our customers (also because we love it 😊).
Quality Assurance
Delivering quality to be proud of is something we can guarantee. Our Quality Assurance team focuses on building Test Cases to ensure that the software we build is aligned with the business use cases and that the experience is world class. Our Quality Assurance also take care of automating certain test cases to ensure that regression is never introduced.
Our IP - Genesis
We have hate to reinvent the wheel. Instead, we leverage our IP, Genesis to bootstrap custom solutions.
Authentication & claim based authorization framework
Auditing framework for change tracking
Dynamic Query engine
Custom Entity CRUD
Configurable User/Role/Department Dashboards
Dynamic Validation Framework
Charting library based on queries
UI widgets library for web development
Admin module to configure Branches, Departments, Roles, Users
Admin module to configure Permissions
Admin module to manage Lookup Data
Admin module to configure validations on Entities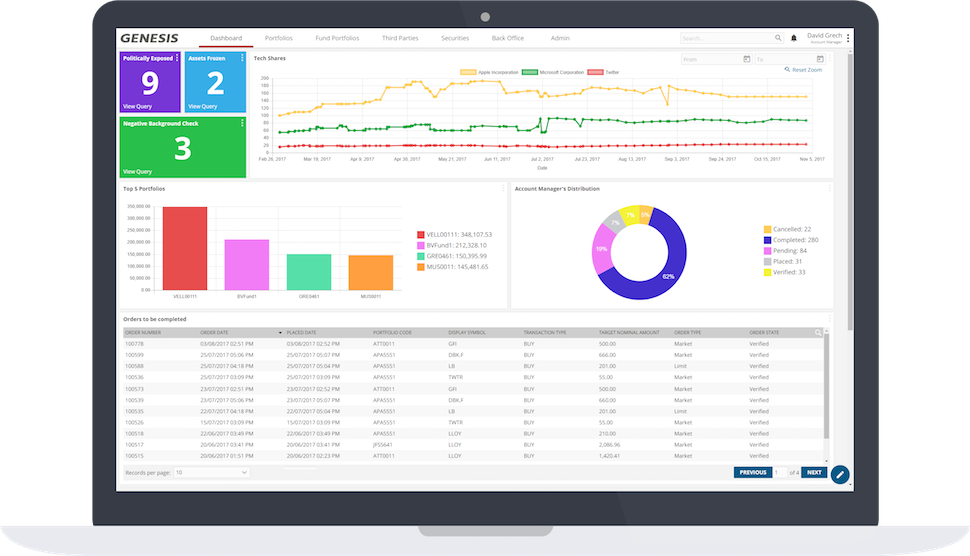 Case Study

Digital Branch – Digital in-branch customer onboarding and CRM
Engaged as technology partner by global software consultancy firm Synechron to design the next generation of Digital Branch solution for Retail Banks - a suite of in Branch devices to manage customer onboarding across multiple platforms and back office CRM.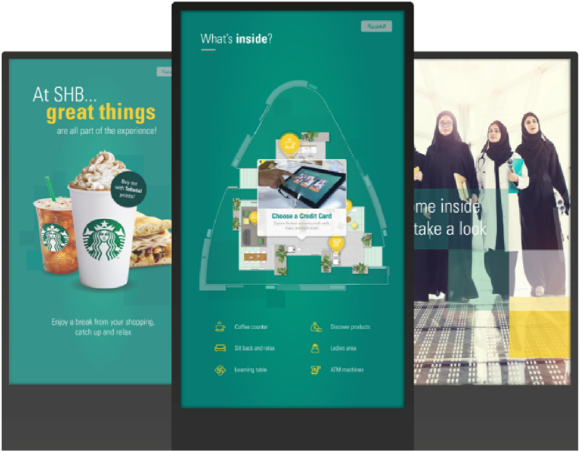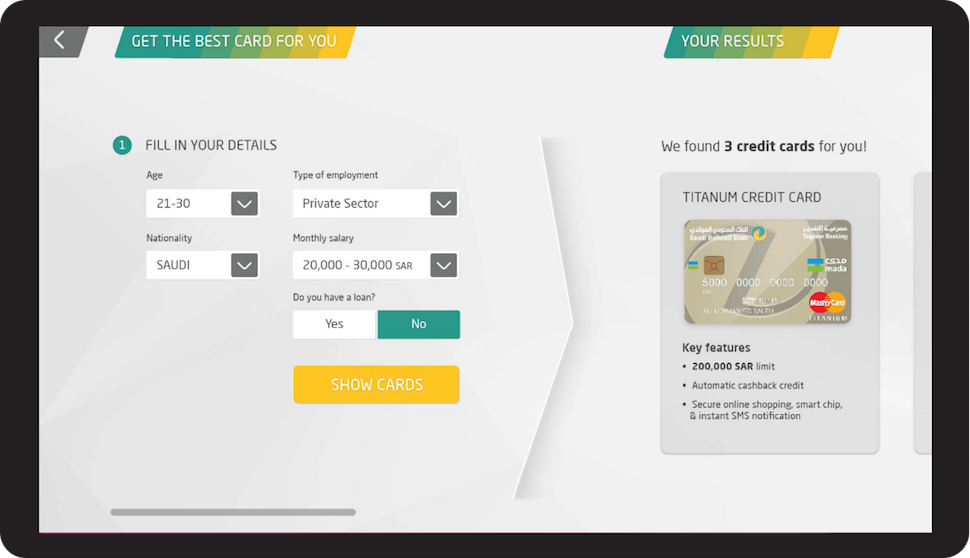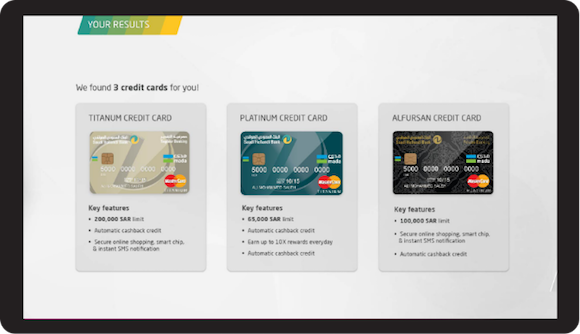 The brief
Digital CRM and onboarding in Branch.
Attract > Engage > Inform > Sell > Analyze > Delight
Meeting the Challenge
Customer interfaces & workflow.
EXTERNAL ATTRACTOR – customer interaction outside branch with Microsoft Kinect enabled experience to raise interest and awareness
WELCOME SCREEN – 40'' touch panel rotating messaging to inform & permit registration of product interest.
INTERACTIVE TABLE – 40'' touch panel in branch and mobile app including product associated functionality such as 'loan calculation'
PRODUCT CATALOG - Horizontal tablets showcasing detailed product catalogue used when engaging the client face-to-face. Functionality including client on boarding ,product wizards, benefit schemes, promotions and cash flow calculators.
SOCIAL WALL - 40" vertical screens streaming live social content to the lounge areas of the branch - live check ins, tweets, Facebook and Instagram posts and social messaging from the bank.
CUSTOMER FEEDBACK – Branch experience feedback, comments, request attention
STAFF PERFORMANCE APP – The back office glue and staff app managing engagement, analytics and CRM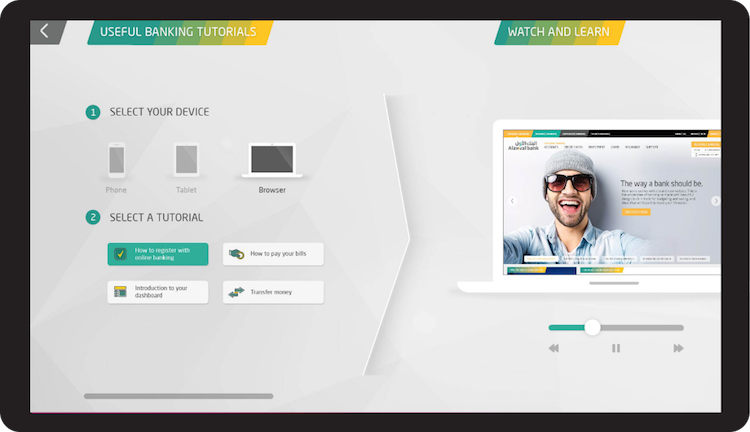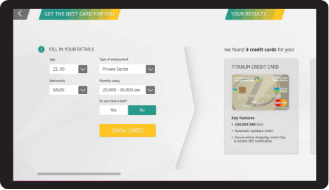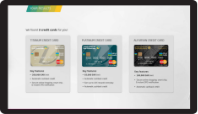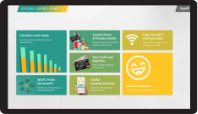 Case Study
Silent Auction Platform
Bid_in is a tech start-up backed by a leading UK based Event Management company. Thynk Software was selected as Bid_in's technology partner, engaged to develop an end to end Silent Auction platform to maximize pledges, display ongoing auction progress and provide analytical feedback on events and attendees.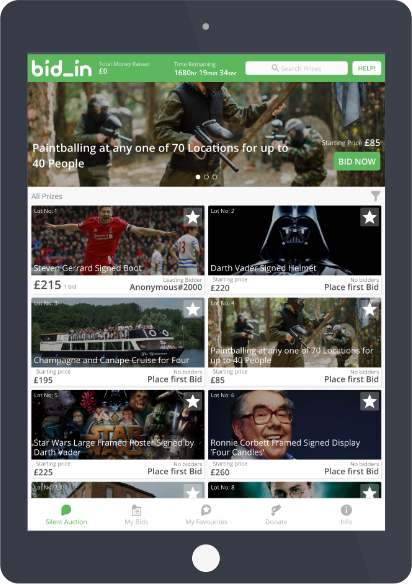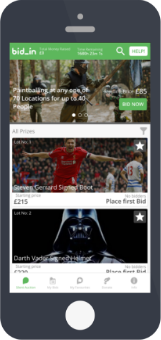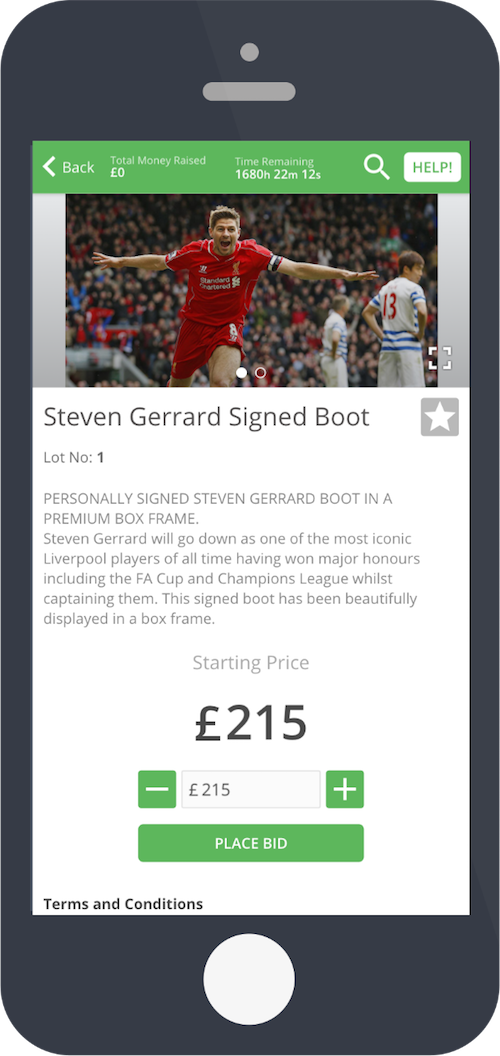 The brief
MOBILE – Engaging mobile UX for tablets and phones to view auction items and make pledges.
AUCTION COVERAGE – Provide real-time feedback on event progress, including prizes, winnings and funds raised.
BACKOFFICE – Post event portal showcases detailed analytics of every aspect of the auction including all prizes, winnings and a full financial breakdown of funds raised, collected and outstanding.
CUSTOMIZABLE - Rapid implementation of branded auctions to manage attendees, prizes, pledges, buy now and bids.
TIME SENSITIVE - No moveable deadline for development coupled to major event.
Meeting the Challenge
GENESIS FRAMEWORK – An inherent use and re-use of tried and tested building blocks facilitating rapid development, flexibility, QA and top notch UX
GENESIS METHODOLOGY – A proven design, development and QA process underpinned by our Ideation phase supporting a creative, iterative and collaborative design process with the client.
CLIENT PORTAL – Interactive attendee app supporting both tablet and mobile devices
EVENT PORTAL - Projector based app portal to display real-time event coverage – Prizes won, funds raised and brand related information.
BACK OFFICE - Post event analytics and CRM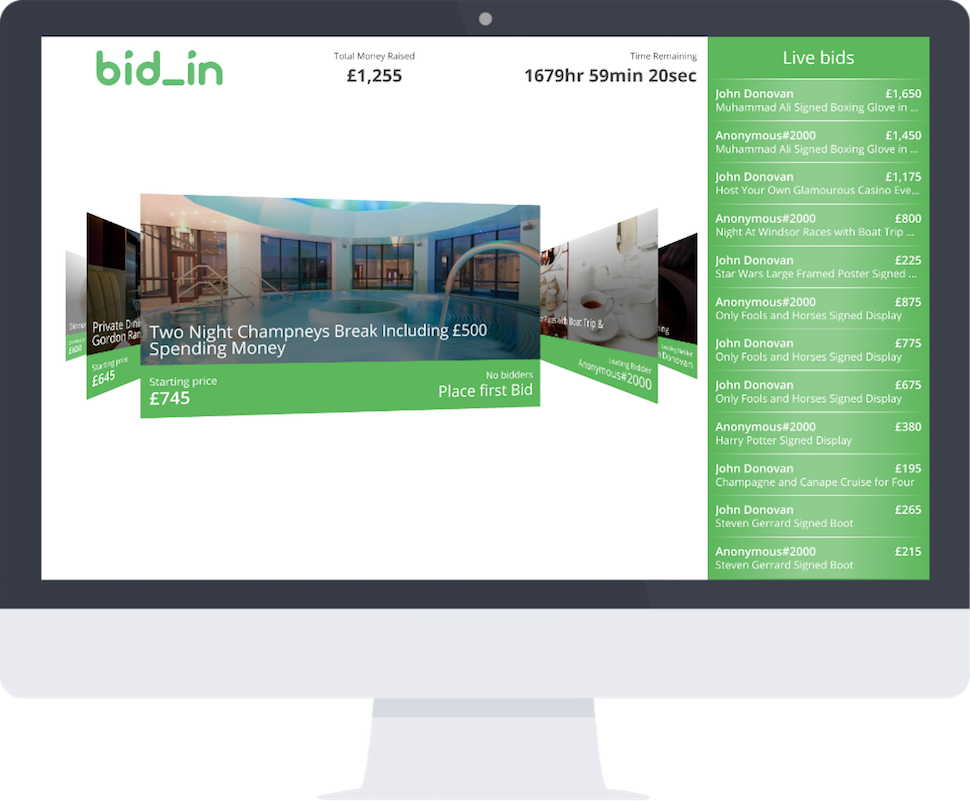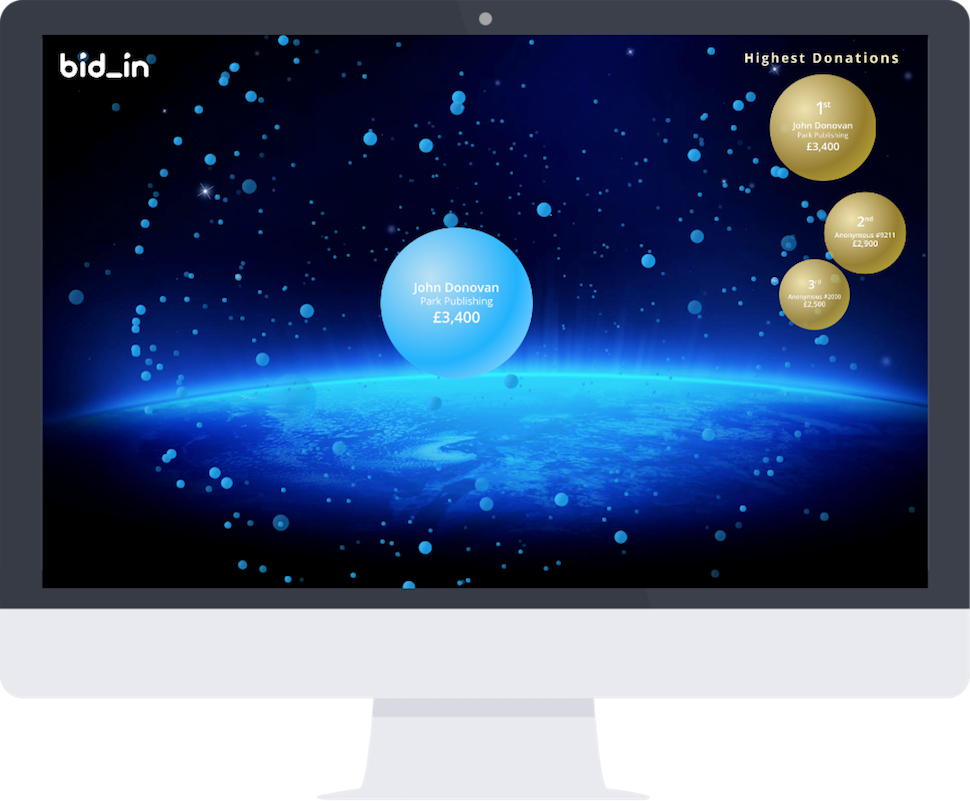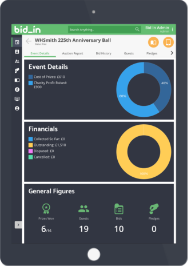 Case Study

Pearl of Information and Communication Technology
Thynk Software was engaged to deploy an enhanced version of our e-Document solution across government agencies in The Kingdom of Saudi Arabia including the Council of Ministers, Human Rights Commission and Bureau of Investigation.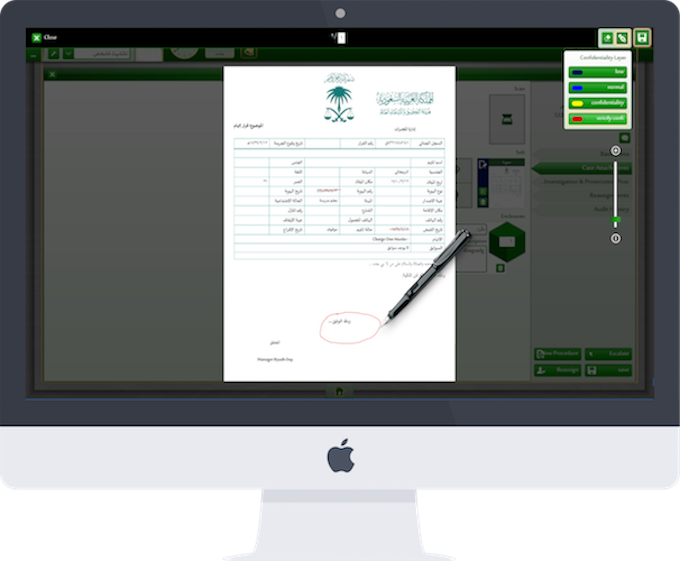 Requirements
A unique and complex requirement to meet all e-correspondence needs for government organizations and agencies.
Extensive multi-layer security model to protect sensitive data, configuration and access privileges.
End-to-end Arabic support and digital signing.
Customizable rules-driven workflow support.
Archive and change log.
Deployment
Truly the crème de la crème of UX experiences with Genesis at its core.
Highly secure permission based workflow for the Bureau of Investigation and Prosecution to support case, person and court ruling management.
Secure videoconferencing support.
Committee workflow to implement study, vote and sign-off procedures.
Multi-platform support including desktop, tablet, smartphone and high end Wacom displays.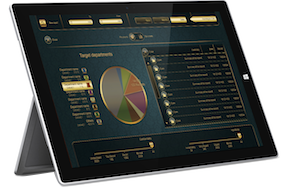 Request a Demo
No binding obligations, no commitments
Sending...
Thanks for reaching out. We'll get back to you shortly!
You like what you saw so far?
Check out our other areas of focus
FINANCE
Onboarding and KYC
Mobile Investor Portal
Robo Advisory
Back Office Solution
Fund Administration
Insurance Worflow
Automate all your operations with 1 tool
Learn More
GAMING
Oversight and actionable alarming
User defined roles
Dashboards with drilldown
Onboarding and KYC
Self Service Portals
Clarity from chaos oversight solutions
Learn More
Testimonials
Simply put, Thynk Software delivers quality software on time; a software architecture that truly stands the test of time. Thynk built for us a sophisticated, yet easy-to-use, end-to-end e-Document solution that our clients absolutely love. Their elegance in software design has literally saved us millions as we evolved our product over many release cycles.

Wassim Melhem

Founder & CEO of Blueshift

The Thynk team gave us much more than we had hoped for. Not only was the quality of the solutions they developed for us world-class, but they challenged our thinking and made us upscale our own business ambitions to be a market leader in digital commerce and Fintech disruptors

David Horton

Managing Director of Innovation at Synechron

We challenged Thynk to design & create an app in 2016. As our expertise did not lie in the technology sector, it was imperative to employ a company that could not only deliver an amazing product on time, but also one that that could guide us through the process with an awful lot of patience.

We were absolutely blown away by the whole experience of working with the Thynk team. They were able to decipher exactly what we wanted to achieve and turn that into reality. The end product they delivered exceeded our expectations, was delivered on time and inside the specified budget. The aftercare service we have received since completion has also been extraordinary.

We couldn't recommend Thynk highly enough.

Sebastian Mahjouri

MD at Park Publishing Co Ltd

We engaged Thynk Software on a pilot project to automate one of our primary business processes. Remarkably, they delivered on time, within our budget and most importantly exceeded the expectations of all key stakeholders. We credit this to their methodology, the flexible underlying framework and the competence of the entire team. In particular, their ability to translate complex business requirements into simplified user interfaces is second to none.

Paul Said

COO at GlobalCapital Plc